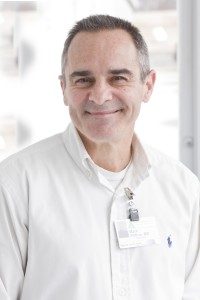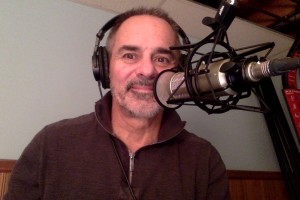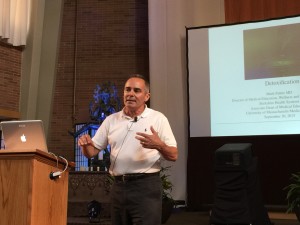 Dr. Mark Pettus is a triple-board certified Internist, Nephrologist, and Integrative Medicine physician practicing for over 25 years.  He received his A.B. from Boston University and his M.D. from the University of Massachusetts Medical School.  His postdoctoral training was at Harvard Medical School.  He completed his renal fellowship at The Massachusetts General Hospital in Boston.  Dr. Pettus is also an alumnus of The Advanced Program for Conflict Resolution, Negotiation, and Mediation at The Harvard School of Public Health.
Dr. Pettus currently serves as the Director of Medical Education, Wellness and Population Health at Berkshire Health Systems in western Massachusetts. In addition he serves as The Associate Dean of Medical Education at The University of Massachusetts Medical School.  In that capacity he oversees undergraduate and graduate medical education at Berkshire Health Systems, a major affiliate of the medical school.  He is the physician lead on population health initiatives for western Massachusetts. He is former Chief of Medicine at St. Peter's Hospital in Albany, NY.  He is a Clinical Associate Professor of Medicine at the University of Massachusetts Medical School.  He is the former the Medical Director of The Kripalu Institute for Integrated Healing.  He is the author of two books, The Savvy Patient: The Ultimate Advocate For Quality Health Care and It's All in Your Head: Change Your Mind, Change Your Health. He serves on the teaching faculty at The Center for Mind-Body Medicine in D.C. and The Meditation Institute in Averill Park NY.
Dr. Pettus has appeared on numerous TV and Radio venues nationally including the 700 Club, Good Morning America, NPR and PBS.
Dr. Pettus is married to Lee Ann, an RN he met as a resident in Cambridge, MA. He has two awesome children Alex age 23 and Anna age 26 and his sweet dog Casey. He loves sports, reading, being outdoors, sunshine, the ocean, and rock n roll!